2021 Montana Crime Prevention Conference
The 2021 Montana Crime Prevention Conference will take place on September 28 and 29, 2021 at Fairmont Hot Springs Resort.
Post-conference training will take place on September 30 and October 1, 2021.
Subscribe to our Crime Prevention Conference email list for updates.
Registration
Registration is $125 and includes admission for all breakout sessions, lunches, and ceremonies on Tuesday, September 28 and Wednesday, September 29. Full admission to all post-conference training sessions on Thursday, September 30 and Friday, October 1 is free.
One form must be completed for each attendee.
Please note: lodging is not included with registration and attendees must book their own hotel room.
Hotel Room Reservation
The MBCC hotel room block has been released, but you may still call and reserve a room. Please call (406) 797-3241 and request the MBCC 2021 Montana Crime Prevention Conference room rate.
Training Credits
All 2-hour sessions will be eligible for POST, CPE, OPI, and CLE credits.
2021 Recognition Awards
MBCC is pleased to announce the 2021 Recognition Award Recipients: 
2021 Lifetime Achievement Award (LAA) - Ted Lechner
2021 Innovative Community Improvement Award (ICIA) - Tara Cook
Articles with more information about each recipient can be found on the Recognition Awards page.
MBCC will hold an Awards Ceremony in honor of Ted Lechner and Tara Cook at the Conference on Wednesday, September 29, 2021.
Sponsorship Opportunities
Your support enables our conference to continue to provide key educational sessions to law enforcement professionals, state, local and tribal government, probation, victim service providers, educators, and leaders from the public and private sectors across the state.
If you are interested in becoming a sponsor, please fill out the Sponsorship Information Form.
For more information, please view the Sponsorship Levels .
Because of the tentative approach to the format and location, MBCC will not collect payment from selected sponsors until the Board makes their final decision about whether the Conference will be remote or in-person. In the event the Conference is remote-only, sponsorships will not be needed, and sponsors will be notified.
Thank You to Our Sponsors!
Gold Level Sponsors
Silver Level Sponsors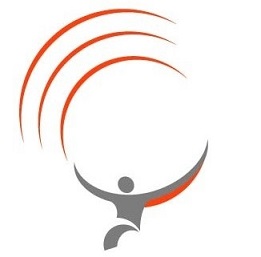 Bronze Level Sponsors
Previous Conferences