Recognition Awards
Lifetime Achievement Award (LAA)
The Lifetime Achievement Award is presented to a deserving individual (or group of individuals) who has achieved professional excellence and made lasting contributions to improve Montana's justice system throughout their career. This award encompasses professionals across the entire justice system and includes law enforcement, crime prevention, public safety, victim services, juvenile justice, forensic science, prosecution, public defenders, courts, corrections and volunteers. The award honors an individual's proven leadership, vision, and innovation in their field.
Innovative Community Improvement Award (ICIA)
The Innovative Community Improvement Award is presented to a deserving individual (or group of individuals) who has, through a specific campaign or program, made lasting contributions to promote public safety and crime prevention within their community. This may include improving the quality of life, reducing the fear of crime, enhancing services to victims or initiating measurable, positive results. For the purposes of this award, a community is defined as a social unit of any size within Montana that shares common values, and may include towns or cities, a county, a specific region, an Indian reservation, etc. A community is not defined as the entire state. This award encompasses any professional or private community citizen or citizens, or a combination thereof. The award honors an individual's proven leadership, vision, and innovation resulting in lasting contributions and significant improvements to their community.
2022 Award Winners
2022 Lifetime Achievement Award Recipient
Tammy K Plubell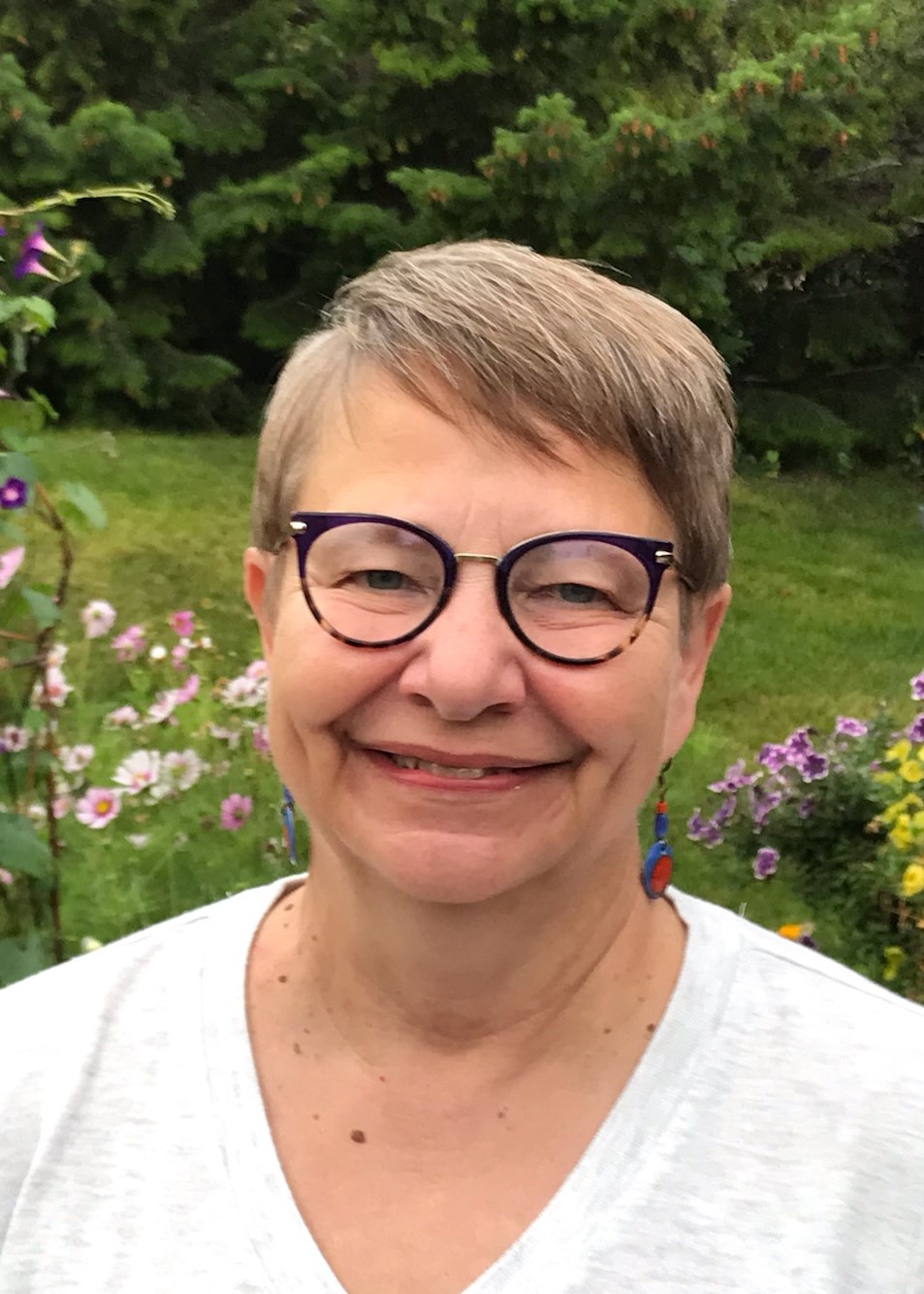 Tammy has been an innovator and leader in Montana criminal justice for 37 years. Tammy's career in the justice system started in law school in 1985 when she and other women drafted and pushed through passage a forward-thinking bill to protect victims of partner abuse. Later, as an intern prosecuting misdemeanors in the Billings City Attorney's Office, Tammy offered training to officers on the new partner abuse law.
She has not slowed down. In 1987, earning $18,000 a year at the Cascade County Attorney's Office, Tammy willingly took on the most demanding and emotionally taxing caseload: youth in need of care cases and all assaults and sexual offenses against children. Long ago, a Tribune article addressed crimes against children and interviewed a young victim of a sex crime. Referring to Tammy, the child explained, "The first thing you do is get a great attorney."
Defense attorneys who underestimated that young, diminutive, inexperienced woman made a costly tactical error. Working with children, families, social workers, law enforcement, and the medical community, Tammy recognized the need for reform. Children, already once victimized, were getting roughed-up by a system that was supposed to protect them. Consequently, Tammy was one of the driving forces behind the child evaluation center in Great Falls, an innovative all-in-one facility, kinder to children and more effective for the professionals who work with those children. Tammy also overhauled the Cascade County youth in need of care system to create a model program, protecting children while scrupulously protecting parents' rights.
After eight years as a county prosecutor, Tammy moved to Helena. In the mid-1990s, she headed a commission to study criminal sentencing policy. In public hearings across the state, Tammy listened to everyone involved in the justice system. Tammy prepared a comprehensive report for improving the system which included more community-based treatment of nonviolent offenders. Years ahead of her time, many of Tammy's visions from the mid-90s were finally implemented in 2017 when the Legislature revamped large swaths of the sentencing system.
After the sentencing commission, Tammy became an assistant Attorney General in DOJ's Appellate Bureau. After serving for years she was named bureau chief in 2020. Under five AGs, Tammy has represented the state in many hundreds of cases on appeal to the Montana Supreme Court and in many complex federal habeas corpus cases. She has shouldered Montana's most egregious, notorious, and challenging cases and never waivers even in cases lasting many years.
She has given criminal law seminars to prosecutors and judges and is the "go to" source when a County Attorney has a vexing legal problem. Knowing victims and local prosecutors are depending on her, Tammy is never out-prepared or out-worked. Tammy's service, professionalism, vision, innovation, grit, and commitment set her apart. That is why she is invariably successful and her record shows it.
2022 Innovative Community Improvement Award Recipient
Lea Ponokaakii Wetzel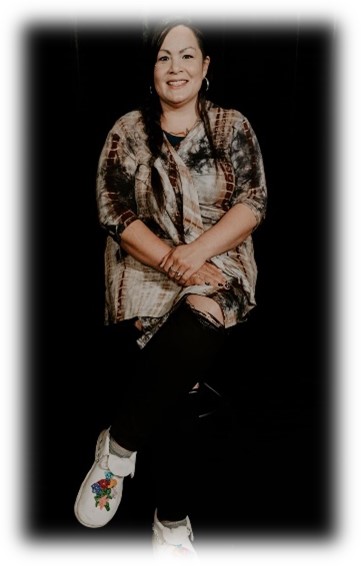 Lea Wetzel has lived in Great Falls for 20 plus years and has been a pivotal leader in the Great Falls community and justice system. She works with people in recovery and American Indians as a recovery coach and peer support specialist, and works within the courts and recovery support programs in an innovative and tribally inclusive manner.
As a survivor of human trafficking, Lea has risen up from her experience and become a fighter for those that may have no voice. She speaks from experience and has instant connections in her supportive role. She has developed Missing and Murdered Indigenous People (MMIP) awareness campaigns and promoted awareness, support systems, and cultural connections through the news, podcasts, and television. Recently, she has taken on an active role in the MMIP as the Vice President of the North Central Montana task force.
Lea graduated from the 8th Judicial Drug Court program and was recruited in to help update their approach when dealing with women and American Indians. She has worked as a Cultural Awareness and Sensitivity Trainer, Warrior Down Talking Circle Facilitator, a Peer Supporter for the 8th Judicial Veterans' Court, and represents the state tribal Peer Supporters. Her testimony in Correcting Treatment in Corrections, a book developed by employees of Riverside Women's Trauma Treatment Center, helped pave a way for new approaches in healthy healing work within treatment and justice systems as she was recruited to be a member of the Criminal Justice Sub-committee in Great Falls.
Additionally, Lea created a tribal relations initiative for Peer Support to better care for tribal people. She is working on gaining representatives from various regions in the state to develop a subcommittee to make decisions and developments going forward. She has led an initiative providing trainings to tribal colleges to implement their own tribal ways, language, and belief systems to support and educate people in recovery.
Lea is also the technical assistant for the state drop-in center and has created three tribal drop-in centers. She assisted in the pilot project with the 8th Judicial Veterans Court to support the First Nations dynamics into their program showing this allows better connection and support to share our ways.
Lea Wetzel is not afraid to stand up and speak for those in need, and she lives her peace through her cultural connections and teachings. She has reconnected to the beauty and strength of her people as a Blackfeet (Piikuni) woman to make a difference and help those in need all while being a loving and caring mother of two.
2021 Award Winners
2021 Lifetime Achievement Award Recipient
Ted Lechner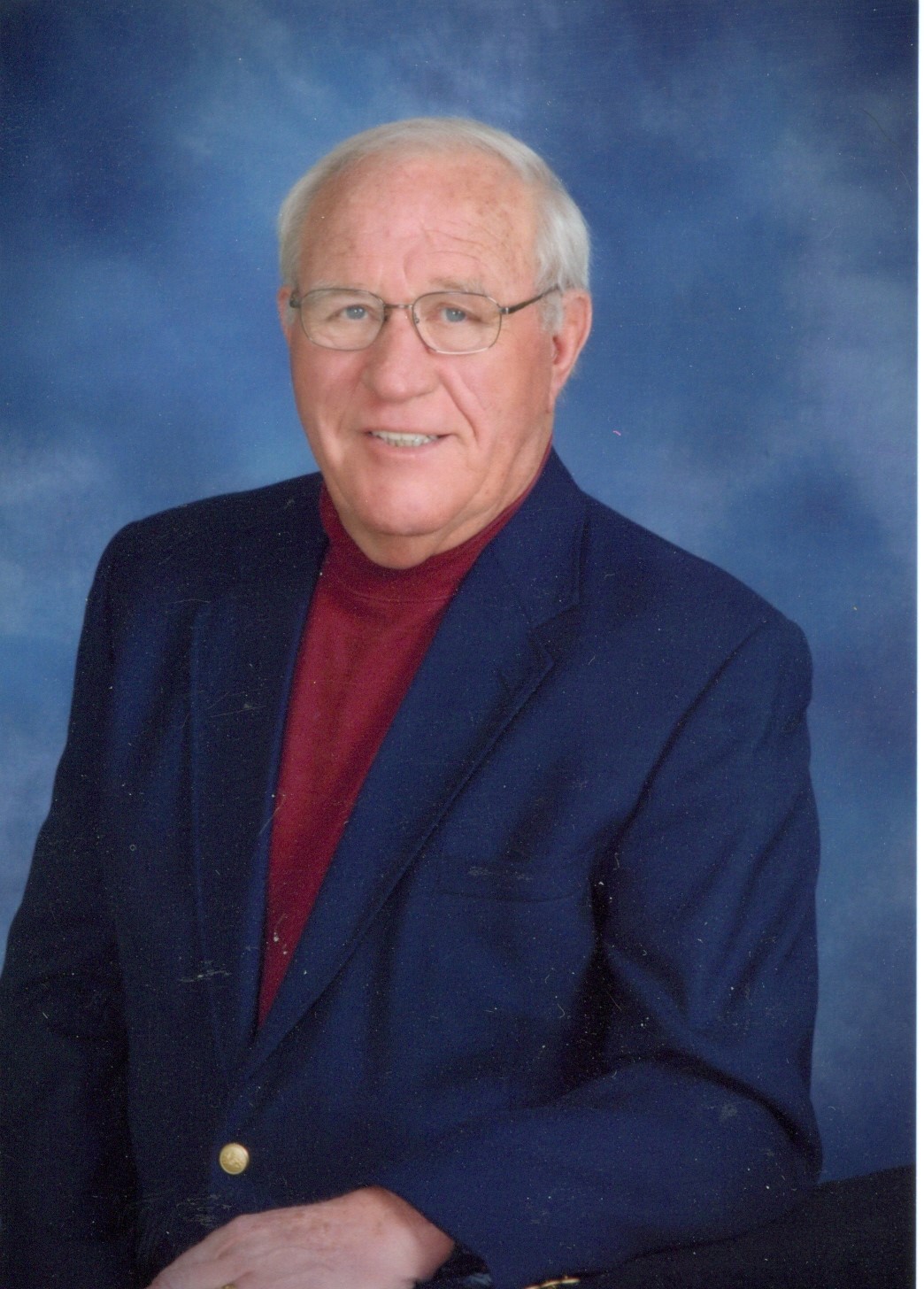 By any criteria, Ted is the father of juvenile justice in Montana, and his contributions to the field are still evident today. Ted began his career as a child protective services worker, providing protection and care for abused and neglected kids. He moved to the juvenile justice system and became the Chief Juvenile Probation Officer for the 13th and 22nd judicial districts. He was responsible for the youth court in the counties of Yellowstone, Big Horn, Carbon, and Stillwater. He remained in this position for 27 years, when he retired took a position as the director of Rebound Youth Treatment Facility in Deer Lodge.
When Ted became the Chief Juvenile Probation officer, there was no significant juvenile justice system or infrastructure in Montana. Juveniles were held in adult jails, had few rights, and there was no clear guidance or regulations to govern the care of juveniles across the state. Ted became involved with the emerging Youth Justice Council of the Board of Crime Control and was a key stakeholder in implementing the Juvenile Justice and Delinquency Prevention Act in Montana. This act provided for humane practices in juvenile custody and courts and ensured that juvenile justice focused on care and rehabilitation. Working as an advocate to pass, implement and improve the Montana Youth Court Act was one of Ted's proud achievements. He worked tirelessly with Candace Wimmer, Mike McGrath, and other advocates to ensure that humane and effective juvenile justice practice became law.
However, juveniles were still held in local county jails. After tragic circumstances, Ted engaged other stakeholders and began working tirelessly to develop a safe juvenile detention facility in Yellowstone County. It took years, but he was able to establish the first juvenile detention facility in Montana. The innovative model of the facility collocated a juvenile specific detention center with a youth shelter care facility. Upon his retirement from the County in 1997, the facility was renamed the Ted Lechner Youth Services Center. Ted has spent many years as an active board member of the Center and still constantly advocates for youth.
Ted believed that he had a responsibility to educate and motivate society to care about the plight of youth in the juvenile justice system. He would meet with any judge, businessman, church group or civic organization. He humanized delinquent youth and their families, and taught people to care enough to act. Ted also served his community with membership on placement committees, foster care review, and he was a tireless advocate for the care and treatment of delinquent youth. He was instrumental in the development and implementation of mandatory licensing standards for juvenile facilities, and a strong advocate for meeting the mental health needs of kids in the system. He served on countless boards and work groups at the local and state level during his career and after his retirement.
Ted was instrumental in the creation of many youth programs that are still in existence today. He was a tireless and passionate stakeholder who helped to create and implement programs. He helped to create the Tumbleweed Runaway Program, and the Spring Creek Day Treatment Pilot Program. He assisted with the creation of Family Support Network, serving parents who were struggling with child abuse. Ted also spearheaded the effort to implement the Balanced and Restorative Justice Model in Montana and worked to get BARJ codified in the Montana Youth Court Act. It remains a foundational and guiding principle in Montana juvenile justice.
Ted taught, coached, and mentored countless juvenile justice professionals. Many people began their careers under his tutelage and went on to make significant contributions in juvenile justice. His beliefs, his values, and his sheer dedication to youth and families have informed the practice of countless others. Chief among these beliefs is the idea that youth in the juvenile justice system, abuse and neglect system, and mental health system are OUR youth. That we, as community members, must constantly work toward care and the provision of services to allow youth to succeed, no matter their circumstances.
One would be hard pressed to find anyone else who could be described as the father of juvenile justice in Montana. He gave more than five decades of his time and attention to the cause of juvenile justice and his contributions are still in evidence today. In short, his career is an example of a Lifetime Achievement, and certainly worthy of this honor.
2021 Innovative Community Improvement Award Recipient
Tara Cook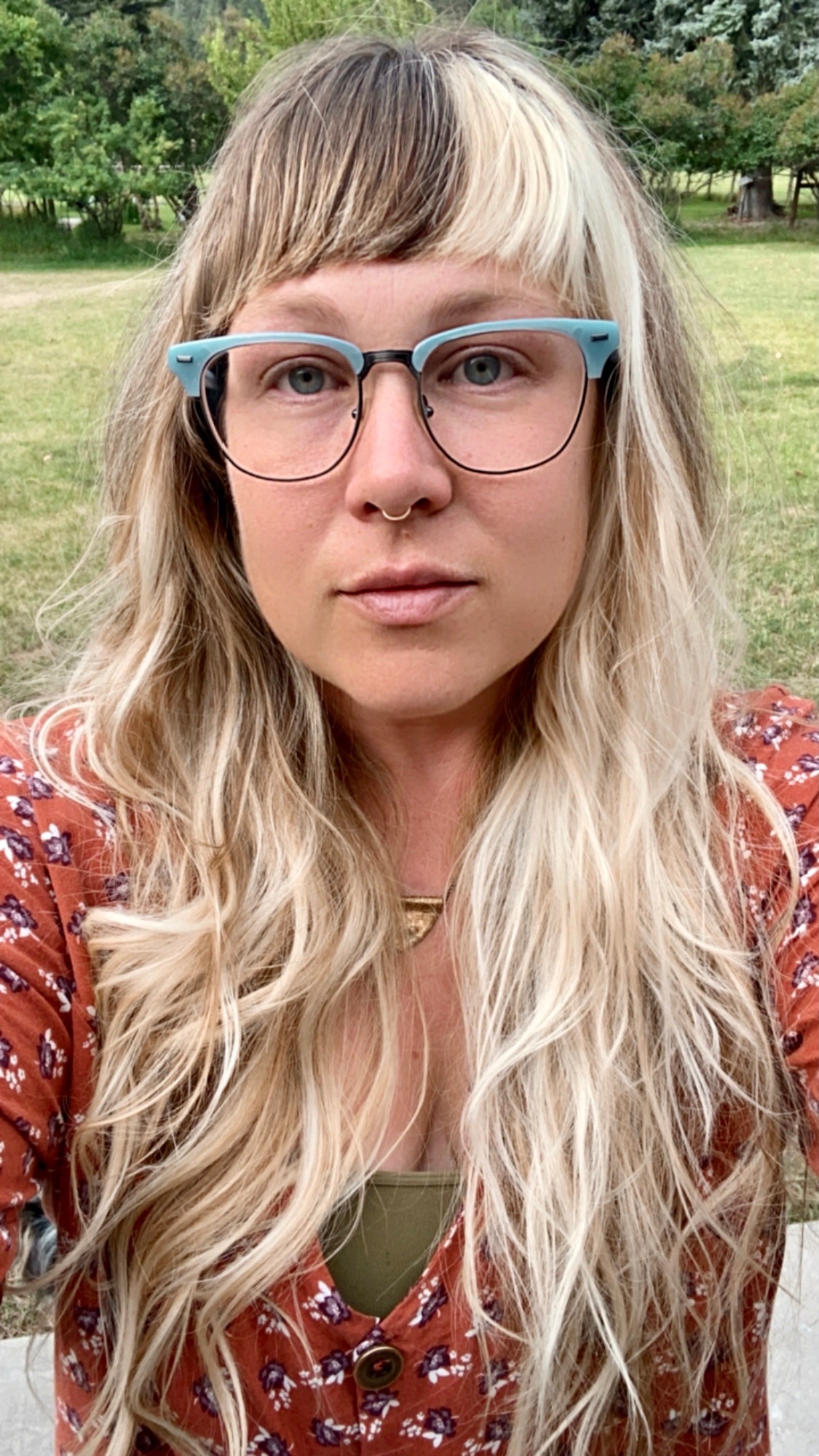 Tara Cook lived among adjudicated teens in the forests of Montana for many years prior to Missoula's sudden loss of its evidence-based crises diversion backpacking program. With a background in Philosophy and hard life lessons, Tara helped youth navigate their emotions, community conflicts, and paths forward in life through metaphors discovered in the wilderness. When Medicaid cuts resulted in the program being cut from Youth Homes in 2017, Tara launched into completely new professional territory to ensure outdoor therapeutic programming remained accessible for youth involved in Child Protective Services and Youth Court.
With zero experience in business management, accounting, media, program coordination, or non-profit management, Tara leaned on the knowledge she gained from her own personal work in the woods with struggling youth and collaborated with the former program therapist to ensure a single summer did not go by without providing the diversion program for youth on track to years of incarceration. With Youth Court funding paying for food and insurance costs, Tara coordinated 4,000 hours of volunteered program staffing, helped secure permits, insurance, DPHHS licensing, medical training, and legal documentation for Inner Roads to become an independent non-profit, in full operation as of 2018. Through endless self-teaching, internet searches, and a relentless belief in every person's potential, Tara alone provides Inner Roads with all accounting, legal permitting, state licensing applications, media marketing and fundraising, program safety policies and procedures, logistical coordination, food shopping, gear repair, wildfire and medical emergency response services, certified de-escalation and restraint training, staff management, and emotional support for the Program Therapist, while working second and third jobs in order to make a living wage in Missoula.
Inner Roads is a small but mighty service that has offered an empowerment-based intervention for youth involved in the court system and has become a self-sustaining non-profit under her management. It would simply not exist without Tara Cook's time, determination, execution, and vision.
To find out more about Inner Roads, Inc., please visit: https://www.innerroadsmt.org/
2020 Award Winners
2020 Lifetime Achievement Award Recipient
John Strandell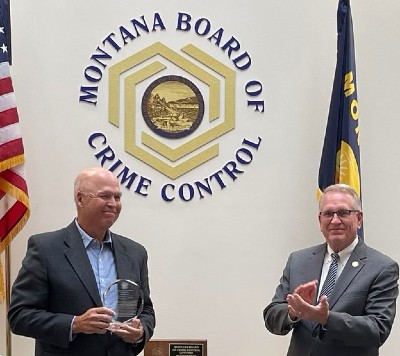 John started his career in law enforcement at Dawson County Sheriff's Office in 1976, rose to sheriff in 1977, then became a bureau chief for the Montana Department of Justice's Division of Criminal Investigation since 2003. Throughout his 44-year career, John examined and initiated on MT DOJ programs that investigated cyber crimes, Internet Crimes Against Children (ICAC), human trafficking, and social security fraud. He launched a special task force to examine the issue of sexual assault evidence kits that law enforcement had never submitted to the state crime lab for analysis, he provided state-of-the-art investigation tools to his agents, and he continues to serve as an appointed member of the Public Safety Standards and Training (POST) Council where he leads a subcommittee tasked with making recommendations to sanction officers who fail to uphold POST standards.
The Montana Board of Crime Control honored John Strandell with the 2020 Lifetime Achievement Award during the June 10th Board Meeting. Former Attorney General Tim Fox, who nominated John for the prestigious award, spoke to the impeccable character, unshakable calm demeanor, and exceptional leadership John displayed throughout his career. While Bryan Lockerby, Division Administrator for the Division of Criminal Investigation, was unable to make it in-person, he recorded a video congratulating John and thanking him for his contributions to public safety throughout Montana.
2020 Innovative Community Improvement Award Recipients
Gayle Butler,
Marisa Britton-Bostwick,
Teri Gochanour, and
The Montana Correctional Enterprises (MCE) CAMPP MT Team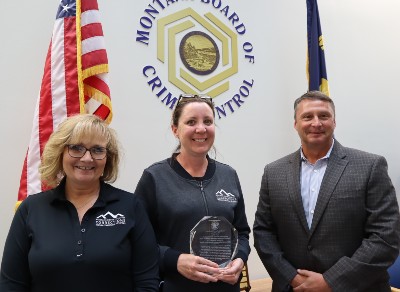 Cynthia Wolken, Deputy Director of the Montana Department of Corrections, nominated Gayle Butler, Marisa Britton-Bostwick, Teri Gochanour, and the Montana Correctional Enterprises (MCE) CAMPP MT Team for the 2020 Innovative Community Improvement Award for their work on the Connecting Adults and Minors through Positive Parenting program. The CAMPP MT team reunites incarcerated fathers with their children through a 12-week evidence-based program that culminates with a three-day "camp." Marisa and Teri accepted the award on behalf of the MCE CAMPP MT Team. Brian Gootkin, Director of the Montana Department of Corrections and a member of the Board, congratulated the CAMPP MT Team for providing children of offenders a better chance to grow up at home with their families rather than in Montana's foster care system.